HOW TO GET TO LA FENICE OPERA HOUSE
Teatro La Fenice
Campo San Fantin, 1965
San Marco, 30124
Venice
Telephone: +39 041 786654
E-mail: info@teatrolafenice.org
HOW TO GET TO THE MALIBRAN THEATER
Teatro Malibran
Campiello del Teatro, 5873
Cannaregio, 30131
Venice
Telephone: +39 041 9651975
E-mail: info@teatrolafenice.org
Transport
Public Boat – "Vaporetto"
from Tronchetto: line 2
Direction/via Rialto bridge, St Mark and Lido
from Piazzale Roma and the Santa Lucia train station: line 1 or line 2
Direction/via Rialto bridge, St Mark and Lido
stops: take line 1 to Rialto bridge, San Angelo, San Samuele or San Marco (Vallaresso);
or take line 2 to Rialto Bridge or San Marco (Vallaresso)
visit ACTV
Alilaguna public transport boat service from the Marco Polo airport
take the orange line to Rialto bridge or the blue line to St Mark (Vallaresso)
visit ALILAGUNA 
Parking
The city centre of Venice is a car-free, entirely pedestrian area; nevertheless, anybody coming to Venice by car can reach its outer city limit called Piazzale Roma and leave the car there in one of the parking garages listed below or on the nearby island of Tronchetto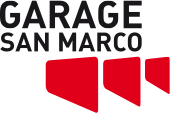 By exhibiting subscription ticket of the La Fenice Theatre at the ticket office of the Garage San Marco at Piazzale Roma, our customers can benefit from a promotional rate of € 14 from 2pm to 4am.
Subject to availability. Free reservation at www.garagesanmarco.it/en
It is necessary to show the subscription ticket before payment at check-out at the Garage.
Piazzale Roma
City parking garage: tel. +39 041 2727211
St'Andrea parking garage: tel. +39 041 2727304
Autopark Doge: tel. +39 041 5202489
Garage Venezia: tel. +39 041 5228725
Tronchetto
Venezia Tronchetto parking tel. +39 041 5207555
The People Mover
The Tronchetto parking garages are very well connected to Piazzale Roma and the city centre thanks to the rail connection provided by the People Mover.
The People Mover is the easiest way to get from Tronchetto to Piazzale Roma.
Getting to the People Mover 
People Mover info
Entrance
La Fenice Opera House has two entrances:
– the stage door is for theatre staff and performers only and is attended by a doorman;
– the main entrance is for our paying guests, visitors on guided tours, and people who wish to purchase tickets for performances or souvenirs at the theatre bookshops or simply ask for information at our Information Desk.
Lifts
The boxes, gallery and family circle can be reached via elevators. Our ushers will gladly show you the way to your seats by escorting you there.
Eceptional seasonal high tide
La Fenice Theater is situated in one of the lowest areas of Venice. Therefore we recommend that our customers and guests bring along or actually wear rubber boots or waders any time the tide is expected to reach or surpass 100 cm. Performances will be cancelled in case of exceptionally high water levels (140 cm above the mean sea level).
Please feel free to visit the Municipality of Venice Centro Maree (tide forecasting center) website, where you can download an app providing real-time updates of forecasted water levels for all the six districts of Venice ("sestieri").